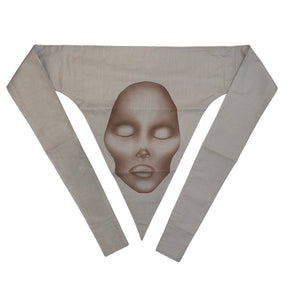 Handcrafted in London.
1 of 1 piece, made using old/expired makeup. There are multiple available in this style, so please note that your print may slightly differ from this display image.
Treated with a combination of oils and a vegan, non-toxic waterproofing solution to prolong wear and reduce water wastage. 
ONE SIZE 
For bigger bust sizes, body tape around the breasts will help to keep everything as secure as you need!